Taking place annually in London and New York, Moniker Art Fair is a contemporary fair with its roots embedded in the urban culture, focusing on the burgeoning contemporary art movement characterized by its subversive and innovative spirit. After its successful debut in the Big Apple in 2018, Moniker New York returns for a second edition, offering a hyper-curated five-day contemporary and urban art showcase, featuring an international roster of artists.
This year, the fair is moving to the heart of Manhattan, reclaiming an abandoned retail space on Broadway, NoHo. This X-floor building with the street level windows going all the way up to the top of the building will provide the perfect setting for the immersive fair experience.
For the 2019 edition, the fair will present 12 international exhibitors presenting the best of international galleries and individual artists from all around the world. This year's novelty is the VIP Collectors Day, a unique concept designed to encourage art buying from fairs, galleries and artists alike.
Moniker New York Exhibitors
Moniker New York 2019 brings a careful selection of 12 international exhibitors.
Romain Fine Art from New York, with new works from artists SWOON, Tim Conlon, Lizzie gILL, Alex Moore and Ivan Alifan; Fousion Gallery from Barcelona, a truly magical place with a fine selection of Pop Surrealism, Urban & Street Art, Illustrations and Indefinable Art Jewels; Mazel Gallery from Brussels and Singapore, bringing works by C215, Vermibus and Laurina Paperina; 11.12 Gallery from Moscow, presenting works by Alexey Alpatov, Slava Ptrk and Simple Things; Vinyl on Vinyl from Makati, featuring modern-day pop culture, artists working in Surrealism, after-modernism, underground and street art, along with other emerging and unexplored genres; Living Art Global from the UK, offering a diverse collection of pieces from established and breakthrough artists, both domestic and international; Analog Project Gallery, representing emerging and mid-career artists that embrace the basic elements of art; Cake Agency from Chicago, bringing works by Jay Bellici aka REMOTE and Dan Hampe; Garey the Third from Los Angeles, a newly developed concept store by Over The Influence; Fiercely Curious from New York, presenting works by Jake Wallace, Facture Studio, Tiffany Walling McGarity & John McGarity and Ian Trask; Perseus Gallery from new York, operating as contemporary art consultancy providing advisory and art series; and Txemy & Amaia Arrazola from Barcelona, an artist synonymous with color.
The List of Exhibitors
| Gallery | Country |
| --- | --- |
| Roman Fine Art | USA |
| Fousion Gallery | Spain |
| Mazel Galerie | Belgium & Singapore |
| 11.12 Gallery | Russia |
| Vinyl on Vinyl | Philippines |
| Living Art Global | UK |
| Analog Contemporary | USA |
| Cake Agency | USA |
| Garey the Third | USA & Hong Kong |
| Fiercely Curious | USA |
| Perseus Gallery | USA |
| Parlor Gallery | USA |
| Paradigm Gallery | USA |
The Program
The fair will also present a series of installations and special projects by five artists who are recognized leaders in the urban and new contemporary art movement: WK Interact from France, an artist interested in the human body in motion, depicting figures frozen in a flight of movement reflects this infatuation; Evoca 1 from the Dominican Republic, a figurative painter, street artist, designer and activist who is motivated by the agenda to merge art and humanity into a single creation; Icy & Sot from Iran, a duo best known for their urban stencils that address global social issues; Christian Böhmer from Germany, best known for his very detailed and realistic looking "Paper Bag Heads"artworks; and The Yok & Sheryo from Philippines, a duo masterfully blending their unique approaches to Urban Art.
The audience will also have an opportunity to see solo exhibitions by Siris Hill from the UK, known for his astonishing portraiture which emotively explores the effects that psychological conditions have on an individual; FATHERLESS, a collective of artists creating limited edition works on paper, wood, and fabric, leveraging a vast array of color and imagery with post-pop sensibilities; Nick Fedaeff from Russia, presenting a collection introduces a new and exciting direction in his work, in which he experiments with two radically different styles at once – Neo Cubism and Renaissance; Derek Gores from Florida, best known for lush collage portraits that act as a veritable feast for the senses, creating separate experiences when viewing the art from afar or up-close; Burak Karavit from Turkey, creating marvelously collaged digital artworks; and Arthur Becker from New York, creating works which focus on cultural materialism as reflected in our relationship to money.
The VIP Collectors Day
This year, Moniker New York introduces the VIP Collectors Day, an exploratory initiative which challenges and defies the traditional VIP vernissage for art fairs. Providing more than a VIP preview, the day fosters education and accessibility to art collecting through a series of talks and Q&A's led by collectors, gallery directors, curators, and artists.
Collectors Day will feature tours across the expansive, multi-level fair-lead by Moniker Director Tina Ziegler, panel discussions with art world professionals on a wide range of topics that matter both to veteran and emerging collectors and talks led by accomplished collectors, gallery directors, curators and artists. The collectors will also have a chance to hear short presentations from galleries and Spotlight Artists.
Fair Director Tina Ziegler says that this novelty brings real, mature discussion on subjects that matter to the collectors:
What are the pros and cons of buying direct from artists? How long can it take for art to mature significantly in value? How do I even begin collecting? These are all things we can and should answer, and we can't wait to see the effect Collectors Day has on our guests.
The Location of the Fair
Practical Information
Moniker New York 2019 will take place at NoHo, 718 Broadway in New York from May 1st until May 5th, 2019. The VIP Collectors Day will take place on Wednesday, May 1st, from 3 to 10 p.m. The Public Opening will take place on Thursday, May 2nd, from 12 to 9 pm.
The doors of the fair will be open to the public from 12 to 9 p.m. on Friday, from 11 a.m. to 8 p.m. on Saturday and from 11 a.m. to 8 p.m. on Sunday.
The price of the ticket for the VIP Collectors Day will be $75 (including a $50 credit towards any purchased artwork), the price of the ticket for the Official Opening Celebration of Moniker Art Fair will be $25, while the General Ticket price will be $15. The public will have an opportunity to visit the fair for free, each day for 90 minutes: between 12 and 1:30 p.m. on Thursday and Friday and from 11 a.m. to 12:30 p.m. on Sunday.
For more information, visit the official website of the fair.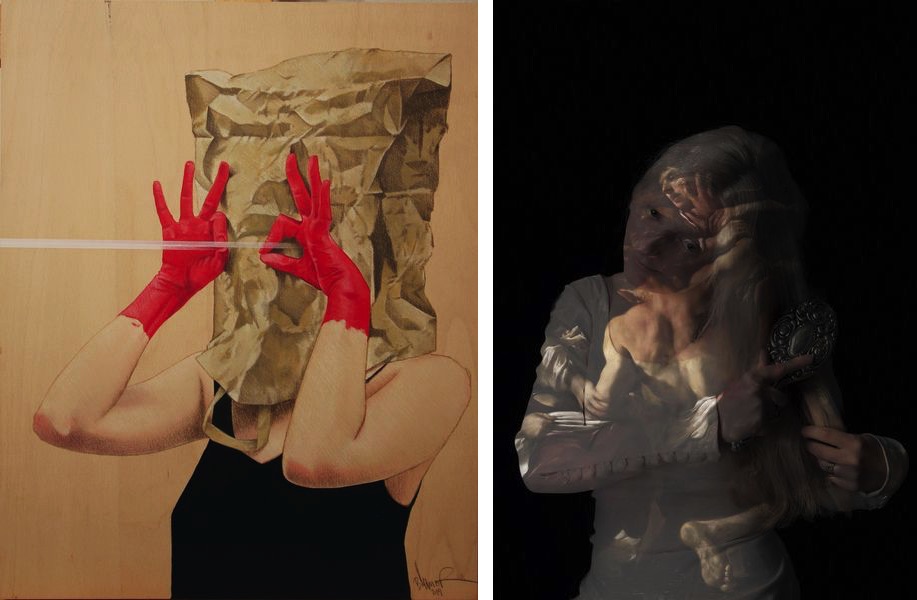 Featured images: Egle Zvirblyte and Jose Miguel Mendez installation. Moniker NYC 2018; Tina Ziegler, Fair Director; Mural programme, Moniker London 2015; Moniker London 2018; Moniker London 2015; L'Atlas, COX Gallery. Moniker NYC 2018; Installation by Dan Rawling, Moniker London 2018. Photo Sam Roberts; Artist Max Zorn. Moniker London 2016. All images courtesy of Moniker Art Fair.